Contact
Career Service
UniService Transfer
Campus Grifflenberg
Gaußstr. 20
42119 Wuppertal
Building: B.07.11
Tel.: 0202 / 439 - 30 44
Fax: 0202 / 439 - 32 05
karriere{at}uni-wuppertal.de
Direction:
Marius Borkenhagen
Building: B.07.13
Tel.: 0202 / 439 - 30 76
Fax: 0202 / 439 - 32 05
borkenhagen{at}uni-wuppertal.de
Events
The Career Service of the University of Wuppertal provides a series of events, in which students get prepared for an entry into the professional life. Additionally students are being enabled to establish first contacts in the economy.
JobTalks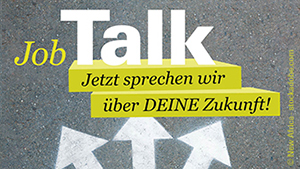 The JobTalks provide subject-specific and interdisciplinary workshops that address the application process and job entry in addition to the career planning. Different speakers give insights into their experiences and offer tips on career topics.
Recruiting Day
On the occasion of the Recruiting Day, the University of Wuppertal brings students and companies together with regard to career planning. They get the opportunity to exchange ideas and talk about individual career planning.
Excursion Weeks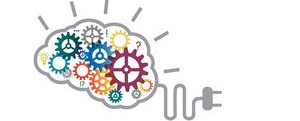 During the excursion weeks, students have the opportunity to gain an insight into Bergisch companies during the excursion week. This offer is based on a cooperation with the IHK Wuppertal-Solingen-Remscheid and the University of Wuppertal.
Competency-specific workshops
The Career Service offers skills-specific workshops in cooperation with other institutions. The workshops support students in the practical implication of skills and thus optimally prepare them for the requirements of the labour market.