Events
The Career Service of the University of Wuppertal provides a series of events, in which students get prepared for an entry into the professional life. Additionally students are being enabled to establish first contacts in the economy.
CAREERTALK DIGITAL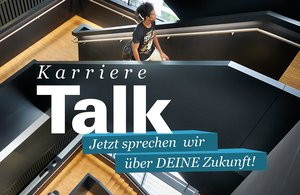 We are going to offer the CareerTalk Digital within a short amount of time. Stay tuned!
COMPETENCY-SPECIFIC WORKSHOPS
Expand your digital competences in our career-based workshops!
Recruiting Day 2019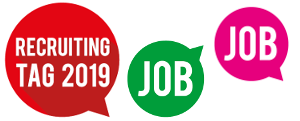 On the 8th May 2019 the Recruiting Day was arranged for the second time at the University of Wuppertal. Students and companies had the possibility to get to know eachother and share information about their individual career management. The Recruiting Day took place in building K.
EXCURSION WEEKS 2019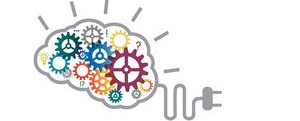 From the 14th May 2019 up to the 23th May 2019 students had the possibility to attain an insight into surrounding companies. This is organized in cooperation with the IHK Wuppertal-Solingen-Remscheid and the Students' Union Executive Committee (AStA).
bizeps
bizeps - the Start-Up Consultancy Service of the University of Wuppertal is a competence network of the Bergisch Region - it provides students, academics and graduates with consultation and service on the topic of entrepreneurship.